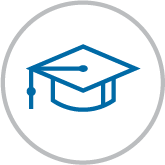 Peer learning in higher education through Peerceptiv naturally scales development of the communication, critical thinking and problem solving skills essential for student and lifelong success. Real time learning data confirms learning objectives are met, quickly identifies students in need of intervention, and helps improve rubrics over time.
With double-blind peer assessment by Peerceptiv, instructors can offer a wide range of writing, presentation, graphic, video submission, and other evidence-based assessments in any learning environment. These higher-order learning tasks build the critical thinking, writing, and interpersonal skills employers demand most in the workplace.
Research-validated to ensure assessment
by multiple peers equal in reliability and validity
to that of an expert assessor.
.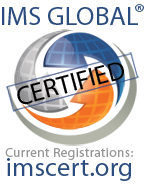 Peerceptiv enables true peer-to-peer learning, while offering professors the flexibility to participate in assessment any way they wish. Faculty can use real-time data to collaborate with students throughout the review process or participate selectively. Instructors can choose to benchmark grades with their own reviews, review all submissions, or generate grades with Peerceptiv's advanced, proven algorithms.
Peerceptiv is configurable with a wide range of Learning Management Systems, allowing for a seamless learning experience for professors and students integrated within your school's existing technology.