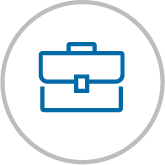 Peerceptiv offers companies, non-profits, and government organizations a complete training solution for essential soft skills – communication, critical thinking, and analytical reasoning with corporate peer learning.
Peerceptiv improves the foundational skills needed most in the workplace through collaborative learning – an assessment platform to solicit a wide range of responses and objectively invite bias-free, anonymous feedback from across the organization, in a way that benefits the feedback giver as much as the feedback receiver.
Solicit responses to open-ended, scenario-based training prompts, allow upload into the cloud in a wide range of written, video or html formats, and invite feedback from peers. Allowing peers to give each other feedback requires internalizing metrics of success for your company, increasing learning at every state of the review process. HR professionals oversee the process rather than directly intervening in the assessment. They can monitor progress and measure outcomes as employees engage with each other, and focus only on those individuals requiring special attention in a specific assessment dimension.
Employee development requires active engagement. You can't teach leadership with a multiple-choice quiz. But active engagement presents a scalability problem – how is it possible to assess thousands of responses and generate helpful and specific formative feedback? Corporate peer learning from Peerceptiv offers a collaborative assessment solution that naturally scales across organizations of any size.
Peerceptiv may be used directly or by integrating with most Learning Management Systems for a seamless learning solution. For more information on how Peerceptiv can improve leadership and soft skill development in your organization, please request a demo.