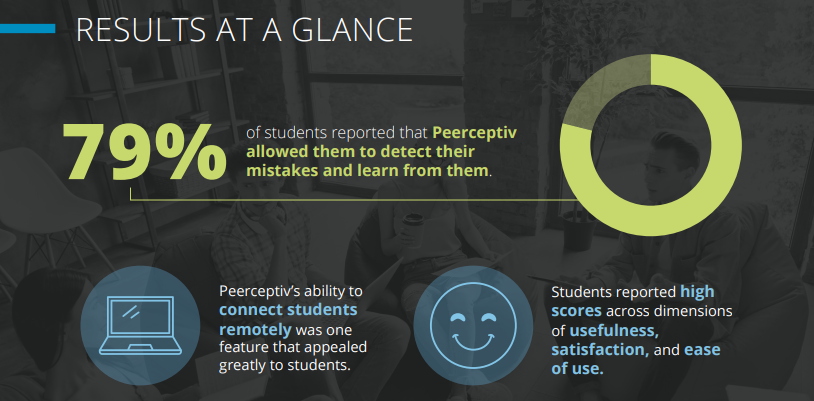 Student Engagement and Skill Acquisition with a Peer Assessment Platform
See student perspectives on Peer Learning—active student engagement in review and assessment of peer submissions—in the WGU Labs study. How can learners improve their own work by collaborating with their peers, and develop the life skills most valued by employers?
Instructors know how peer assessment allows them to scale a wide range of evidence-based assessment no matter the size of enrollment, discipline, or learning model while still improving learning outcomes. How do students feel about peer learning?
Peer learning allowed them to view learning more critically and constructively, and was more motivating than other forms of assessment.
Students scored peer learning highly across dimensions of usefulness, satisfaction and ease-of-use.
Four in five students reported Peerceptiv allowed them to interact most with their peers.
Download the study and see student impressions of the process and outcomes of peer assessment.