Vanderbilt Instructor Awarded Excellence in Classroom Teaching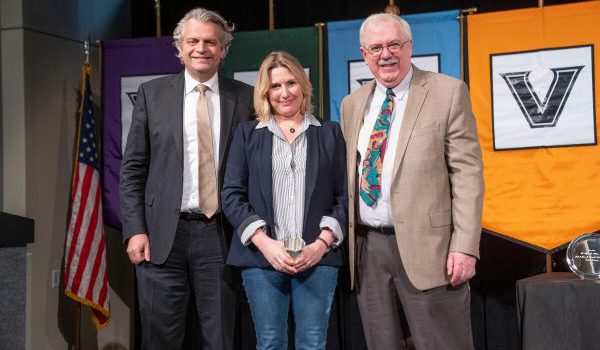 Congratulations to Holly Tucker, the 2022 recipient of the Ellen Gregg Ingalls Awards for Excellence in Classroom Teaching from Vanderbilt University. Holly was chosen from 350 professors nominated by undergraduate students for having the largest impact on their college experience. The students were asked to provide examples of how the faculty member's teaching was effective, impactful, and inclusive from which the Dean made the award selection.
Holly has combined curriculum from Reacting to the Past with peer learning to create unique assignments for her classroom. Students in Holly's class used role-playing as historical characters to form persuasive arguments. Peers were instructed to evaluate each other's work both in and out of character, strengthening writing skills. Students are typically required to write a total of 20 pages to satisfy the writing requirement for the course, but most students wrote significantly more with some writing up to 40 pages. With 30 peer assessments throughout the semester, comprising of 60% of a student's overall grade, Holly relied on Peerceptiv for effective, high volume peer learning.
Peerceptiv is proud to support Holly in her teaching goals. "I am grateful to both the Reacting to the Past curriculum and Peerceptiv for helping me be the best teacher I can be," wrote Holly to our team. Way to go, Holly!